Fencing in York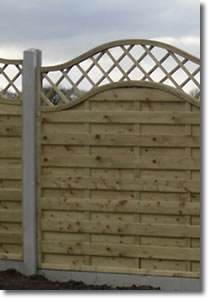 White Horse Fencing undertake all types of fencing from large commercial sites through agricultural post and rail, stock netting, rabbit wire to decorative garden fencing in York.
See our gallery for many samples of work undertaken in York.
Established in 1995 White Horse Fencing has installed a large variety of fencing for a wide range of uses in York.
If you need a fence in York we can supply and install it for you.
Free quotations with no obligation. Complete our online quotation form.
T: 01845 501408
M: 07802 659281
E: info@whitehorsefencing.com